Agile Australia 2011
By Fabio Pereira
technical
The so waited conference Agile Australia 2011 happened in Sydney last week. 2 days of overwhelming presentations talking about this software development philosophy that is celebrating its 10 years since its manifesto.
Agile is a means to an end
I felt like the message of the conference was that
it's not about being Agile, it's about being BETTER.
ThoughtWorks logo
Get it DONE
was aligned with this message.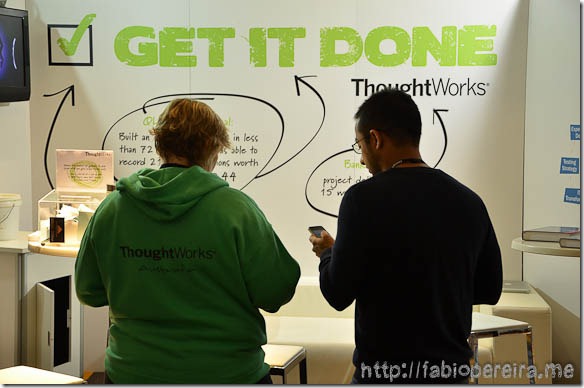 Unfortunately many organizations are missing the point of the original reason why Agile was created. Some of them have strategies towards becoming agile, they even have the percentage of how much agile they're aiming to be… And I wonder how can that be measured? And what problem they are trying to solve when being agile.
I hope the conference was a wake-up call as this topic was extremely discussed and I hope that people understand that agile is a philosophy, not a religion (as some pointed out) that ultimately helps teams achieve success and productivity.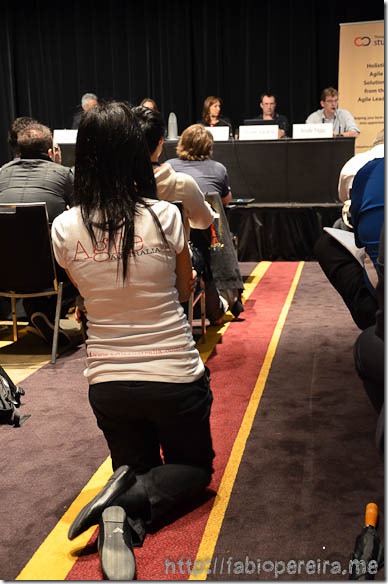 Agile is not a religion
Lean Lego Game
Francisco
and I ran a introductory workshop for Lean called
Lean Lego Game
. We had a lot of fun. The workshop had 24 seats and almost 50 people showed up.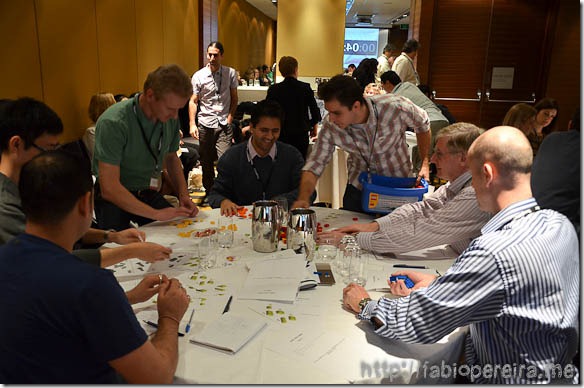 Mingling
I had the opportunity to chat with some colleagues from ThoughtWorks, previous projects and also to meet new people with similar interests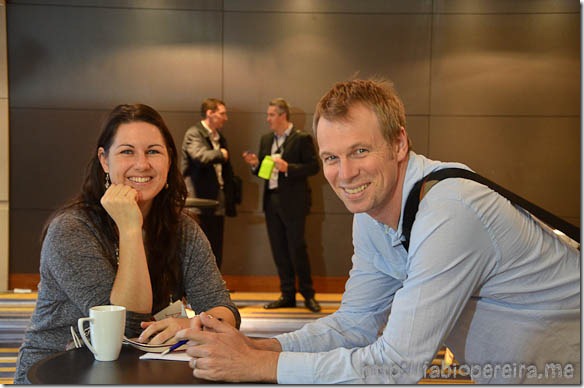 Continuous Delivery
Continuous Delivery was another big topic at the conference. It seems like this is one of the next logical steps towards becoming a highly productive team. Having the power to decide when and what features should go to production is the dream of every business person who has been locked by IT constraints and unnecessary bureaucracy.
Fowler brings us back to the roots of Agile
The end of the conference was triumphal with
Martin Fowler
doing his Uncle Bob impersonation and also reminding us all of what Agile is all about. I really enjoyed watching his presentations about
Non-Determinism in Tests
and
Technical Debt
, a topic about which
I am
quite
passionate
too.
---
---
---