What is this #dearscott all about?
By Fabio Pereira
technical
I had some people asking me what is this whole #dearscott all about…
Basically, Danni McBride found this ad on facebook:
When you clicked on it, you were taken to Scott's microsite prepared especially to amaze us from ThoughtWorks. The guy really knows TW and what we like… Very persuasive, brilliant.
Quickly, #dearscott on twitter was created.
I was quite surprised to see that people from Sydney office gathered to take this photo. It's hard to get everyone in the office given most of the people are assigned to projects on the client site.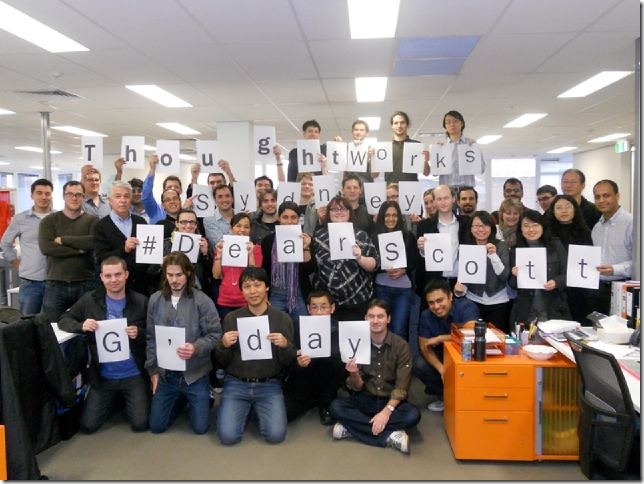 We haven't interviewed Scott yet, but one thing we can say about him, he is creative and he managed to get his message through.
---
---
---