TW Scrum Attack – Volleyball Team at NSW Corporate Games
By Fabio Pereira
technical
Last weekend we played volleyball in Manly-Sydney at the NSW Corporate Games. We gathered a team of thoughtworkers called Scrum Attack.
Juliano Bersano, Benjamin Barnard, Pei Ren Tan, Shelley Beeston, Duana Stanley, Charlotte Chang and me! :)
Our captain Juliano Bersano described the games pretty well:
"It was indeed a pretty fun Saturday, with two losses followed by two wins, Scrum Attack does have an issue with getting points in the first iterations, then our velocity goes up. Next time we're starting with two friendlies at 6am and then it's guaranteed we will be through!"
Thanks everyone, it was a great Saturday. Let's do it again.
All photos are here.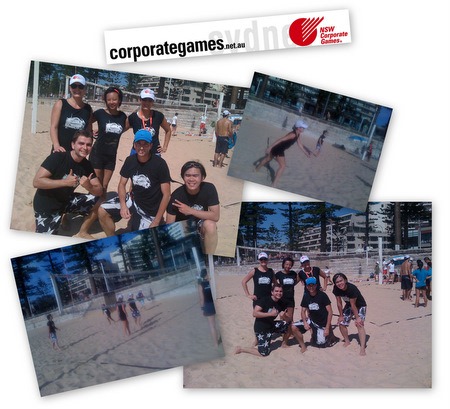 ---
---
---